Blue Istanbul Hotel Taksim
What To Do in Taksim & Istanbul
Things to do in Taksim
Coming to Istanbul for the very first time and not hearing about Taksim while on your way to Turkey is not something normal, for some reason the Taksim holds a special magic in the hearts of the tourists and locals, it is famous for its local and worldwide brands sitting on both sides of the street, in addition to its wide variations of local stores from Turkish delights to restaurants.
Here are some options for you to let you know what to do in Istanbul especially in Taksim.
VISIT THE CULTURAL CENTER
Atatürk kültür Merkezi  is a multi-purpose cultural center, with its opera house, it sits as an important example of the Turkish architecture back from the 60's, it hosted many theater performances and the Turkish State Opera and Ballet, and a classical Turkish music Choir, as well as the festival of Arts and Culture during the summer. Visit this magnificent building at night to enjoy the view that will take your breath away with its illuminated view though, it is not the only magnificent culture center in Istanbul the city is full of culture that could charms you such as Hagia Sophia, the old city…to a list never ends in Istanbul.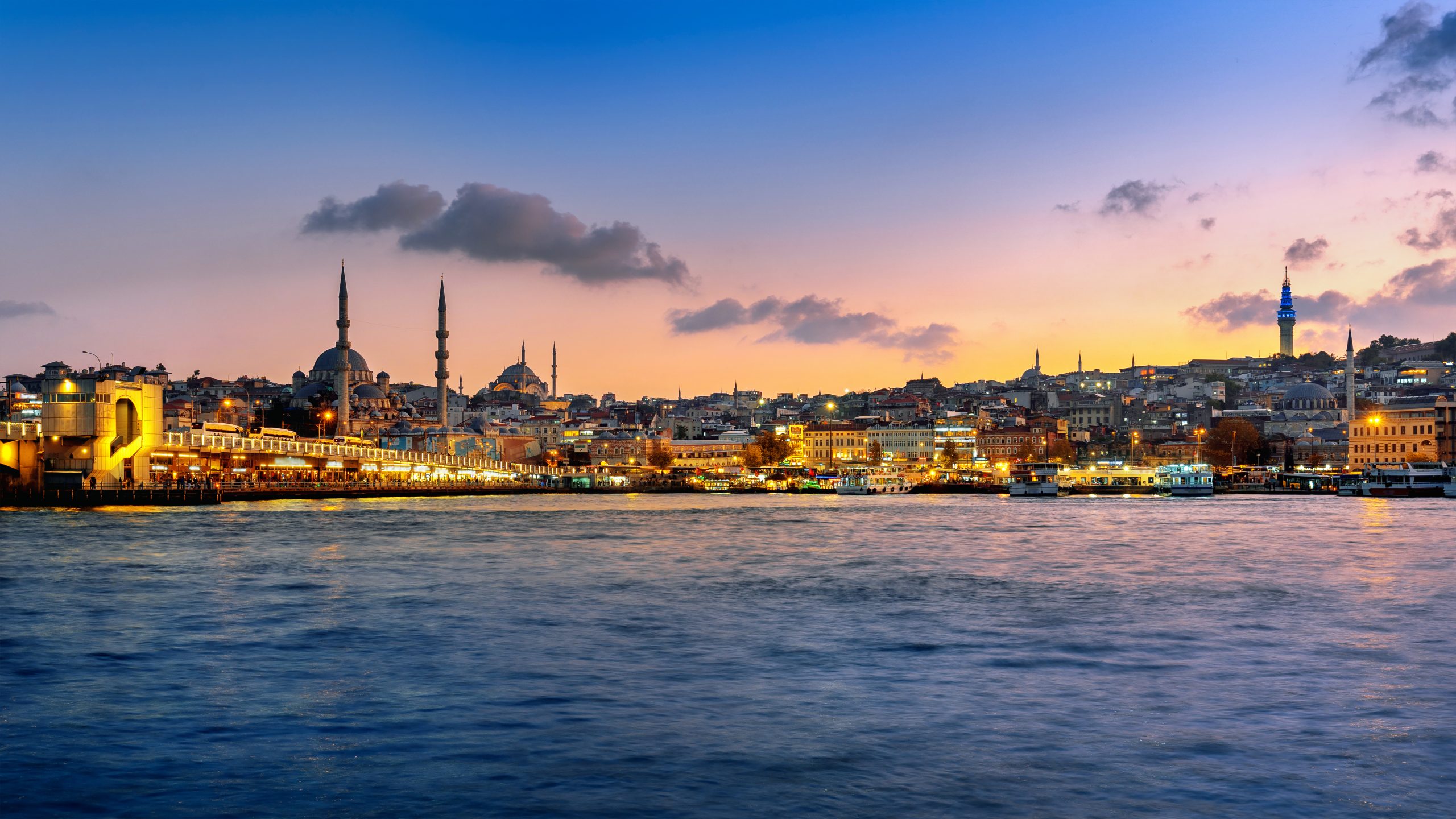 BUY SOUVENIRS
After buying your souvenirs from the Grand Bazaar, you will find yourself buying more Souvenirs from Taksim square since they offer different types of Souvenirs, it is considered one of the best places in the entire city to buy from, you will find shops from every kind, including clothes brands, book stores, jewelry and don't forget the beautiful handmade souvenirs made by locals, you won't get enough of Taksim by visiting it in one day, make sure you spend more than one day during you visit in Istanbul in Taksim.
EAT FOOD
After wandering around the Taksim, you will find yourself hungry, take a deep breath, look around for many options to choose between variations of cuisines, bars, and international fast food, and enjoy a meal in one of the various eating spots, one of the favorite local dish is the Islak Hamburger which is a burger made with a special tomato sauce and herbs, and don't forget the Döner the famous Turkish sandwich which is either a meat or chicken.
Taksim is a vibrant neighborhood in Istanbul, Turkey known for its bustling streets, restaurants, and shops. Some popular things to do in Taksim include:
Visiting Taksim Square, a central gathering place for locals and tourists alike
Exploring Istiklal Avenue, a pedestrian street lined with shops, cafes, and historic buildings
Checking out the cultural center of Ataturk Cultural Center (AKM)
Taking a stroll through Gezi Park, a peaceful green space in the heart of the city
Visiting the Galata Tower, a medieval stone tower with panoramic views of the city
There are also many restaurants and cafes in Taksim where you can enjoy traditional Turkish cuisine or international fare.
Istanbul is a vibrant city that offers a lot of things to do and see. Here are some popular activities:
Visit the Hagia Sophia: This stunning architectural wonder has served as a church, mosque, and museum over the centuries.
Explore the Blue Mosque: This iconic mosque is known for its intricate tile work and six minarets.
Visit the Topkapi Palace: This palace was once the residence of Ottoman sultans and now houses a museum with many historical artifacts.
Take a Bosphorus cruise: This boat tour offers stunning views of Istanbul's skyline and the Bosphorus Strait.
Visit the Grand Bazaar: This massive indoor market is one of the oldest and largest covered markets in the world, with over 4,000 shops.
Explore the Spice Bazaar: This colorful market is known for its spices, herbs, and Turkish delights.
Visit the Basilica Cistern: This underground water storage facility was built in the 6th century and features impressive columns and lighting.
Take a Turkish bath: Experience a traditional Turkish bath, known as a hamam, which involves steam, scrubbing, and massage.
Enjoy Turkish cuisine: Istanbul is known for its delicious food, including kebabs, meze, baklava, and more.
These are just a few of the many things to do in Istanbul.